I happened to be strolling around Facebook one (not so warm) September morning last year, when I noticed that
The Little Knitting Company
were looking for some knitters who'd be willing to knit a bag or scarf for their debut Create and Craft TV appearance (for those outside the UK, Create & Craft is a crafting shopping channel). Not thinking I would ever be chosen, I popped my name into the mix, saying I could make them a skinny scarf if they were still looking for helpers.
Well, it turned out they were! A day or so later, a little parcel arrived in the post. My mission? To knit the
Snowdrop Skinny Scarf
.
The yarn you receive in the kit is from their
Lin 2.0
series, a 100% linen DK/light Worsted yarn. My skein was in
Sapphire...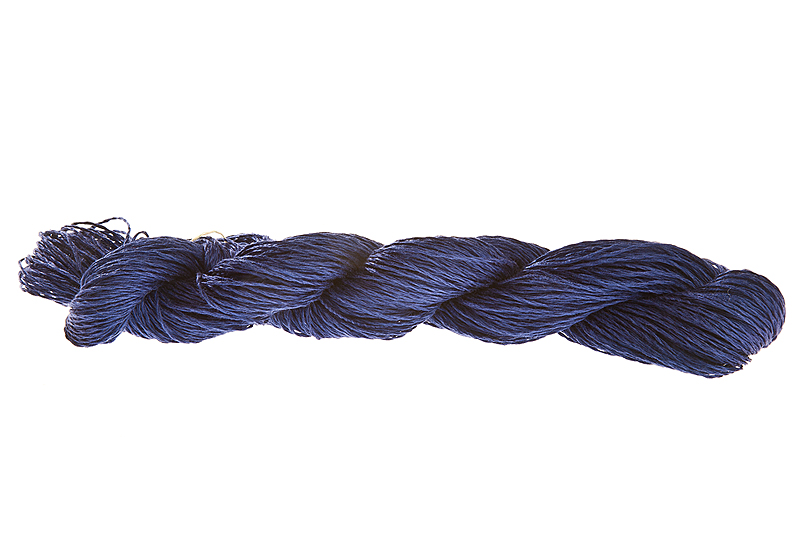 I have to admit, when I saw I had to knit a lace scarf in a short amount of time, I did get a little scared and wondered what on earth I signed up for. But, fortunately, it was a dead simple beginners lace pattern, which knitted up incredibly quickly. I would definitely the knit the pattern again, but I wouldn't use linen yarn, as it isn't my cup of tea.
As my sister was in and out of hospital around the time, it took me much longer than it would have generally taken me, but I managed to get it finished and sent off to Ruth with a day or two to spare, phew!
The day of the debut came and I didn't remind anyone in the house that my knitting was due to be on TV that afternoon, I wanted it to just slip by unnoticed, so that those who knew me didn't have to see my work and be disappointed. They ended up walking in and catching me watching the show, and of course I received some tellings offs for not telling them about it.
Ruth was fantastic on the show, and although I knew how nervous she really was, she didn't look it at all!
I did manage to take some screenshots of the show with my iPhone (you can do this by downloading the TV Catchup app, get the programme you want on then when you're ready,
hold down the home button, and press the sleep button
, you will have taken a screenshot of what you're watching!), so here they are!
So, that it is how my knitting got to be on TV! Unfortunately we didn't get to keep the scarves, which was a shame as I really wanted to give it to my Mum! But, I shall knit her one again, this time perhaps in something soft and squishy...