(
Just want to apologise for not posting last week - my M.E and Fibromyalgia is really messing me about. So I'll post last weeks review, next Monday. Sorry again!)
So a couple of weeks ago, I was approached by
Justyna
to review her shop. As soon as I saw it I
knew
you'd all love it. She even offered to donate an item from her shop for a give-away, but more on that later. For now, though, let me tell you about the shop.
Justyna opened her shop,
Handmade by Just-in
, on the 26th of April 2011, after deciding that she wanted to share her designs with the world. And rightly so, as they are absolutely gorgeous.
I asked Justyna what got her into designing, and this is what she had to say: "
Since I discovered amigurumi I've got really hooked on them and one day I thought I'd try making one myself, without the pattern. It looked well enough, so I have it another try, and another and before I noticed I got hooked on designing!
"
She currently has 9 of her beautiful crochet designs on her Etsy shop, I just had to find out where she finds her inspiration.
"
I guess I find inspiration in all things around me. After I started making dog patterns (there will be more than just these two), I guess I see an amigurumi in every animal that's passing me in the street. Also, since necessity is the mother of invention, I create things I need or think my son will like."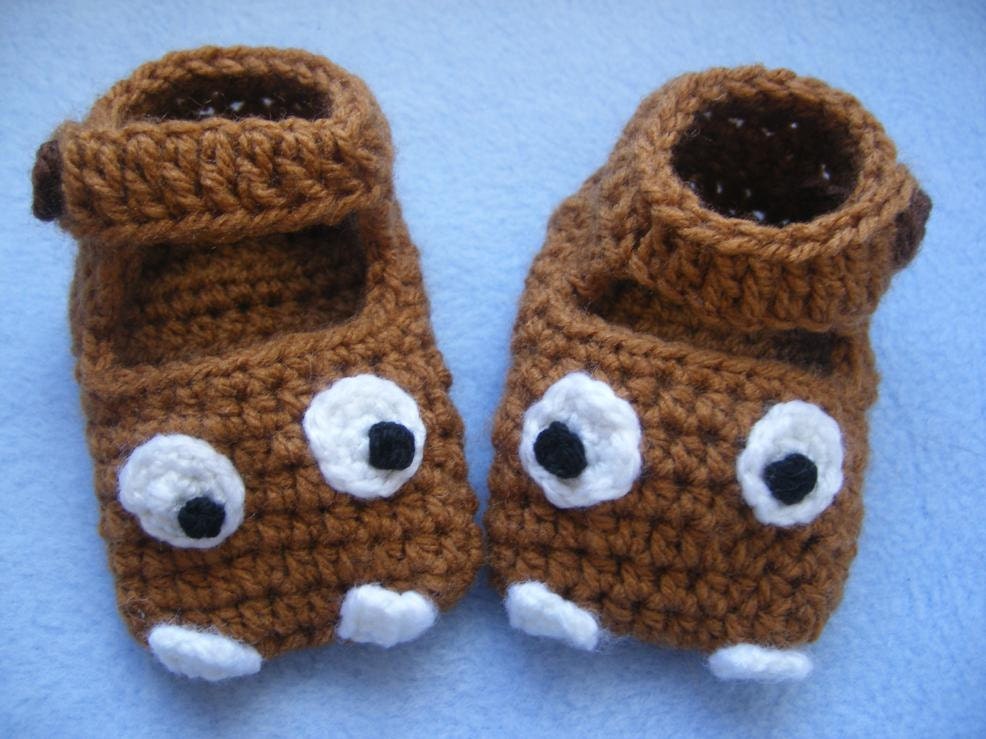 I think she has hit the nail on the head there, I can see these toys in every little ones bedroom. My niece would be over-joyed with a
Ballerina Teddy Bear
, and my younger niece would look adorable in the
Monster Booties
.
Justyna hasn't got all her patterns on Etsy, I had a cheeky look at her
design page on Ravelry
and she has 35 patterns on there. All gorgeous, like the ones in her shop. Just go and look, you won't be disappointed I assure you. Unless you can't crochet, like myself, then you might just shed a tear.
My favourite pattern of them all though, is the
Cocker Spaniel
puppy. I know I have said this a million times already, but isn't this pattern just gorgeous??
Now I hope I'm right in saying, that I think you all will love this crochet pattern as much as I do. That is why Justyna and I decided that this will be the pattern for the give-away.
So here are the rules!