I have 40 followers. WOOOOOOOOO!
Ahem.
This week it's all about moss stitch. That lovely technique which you don't see enough of around the knitting community!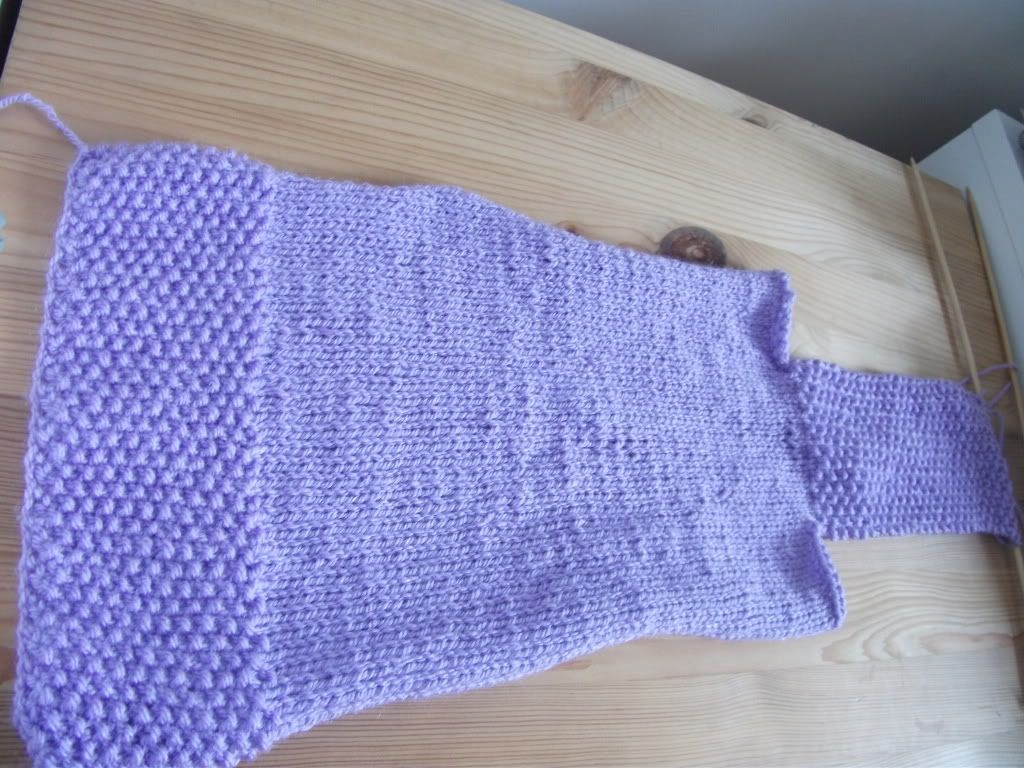 While I was on my blogging break I decided to knit something nice and easy, something that requires no thought whatsoever. It took me a while to find a pattern that fulfilled all my needs, but I finally chose
The Hot Water Bottle Cover
by Aneeta Patel. I decided to use the Wisteria DK yarn I have in my yarn box, as I doubt I'll use it for anything else!
Yes I know what your thinking.
"Knitting a hot water bottle cover in June, madness!"
Well I tell you what's madness. The English weather at the moment. One minute its absoloutely chucking it down with rain, with talk of a thunder storm, 20 minutes later the sun is shining. Despite the sunshine though, it's
freezing.
Which means this weeks knit is going to come in very handy.
It's a lovely, relaxing knit and it's perfect knit for watching Wimbledon! It's coming along well, just have 30cm of Stocking Stitch do to (what joy!) some more Moss Stitch, and then I'm done! I'm hoping I'll get it finished by Friday :)
My other WIP for this week is a a headband! While I was interview
Jasmine
from
Jasmine's crafts
(you'll be able to read that in a few weeks time!) she was telling me about knitted headbands. I always have my hair up in a ponytail, so a knitted hairband would be perfect for me, why didn't I think of it before?!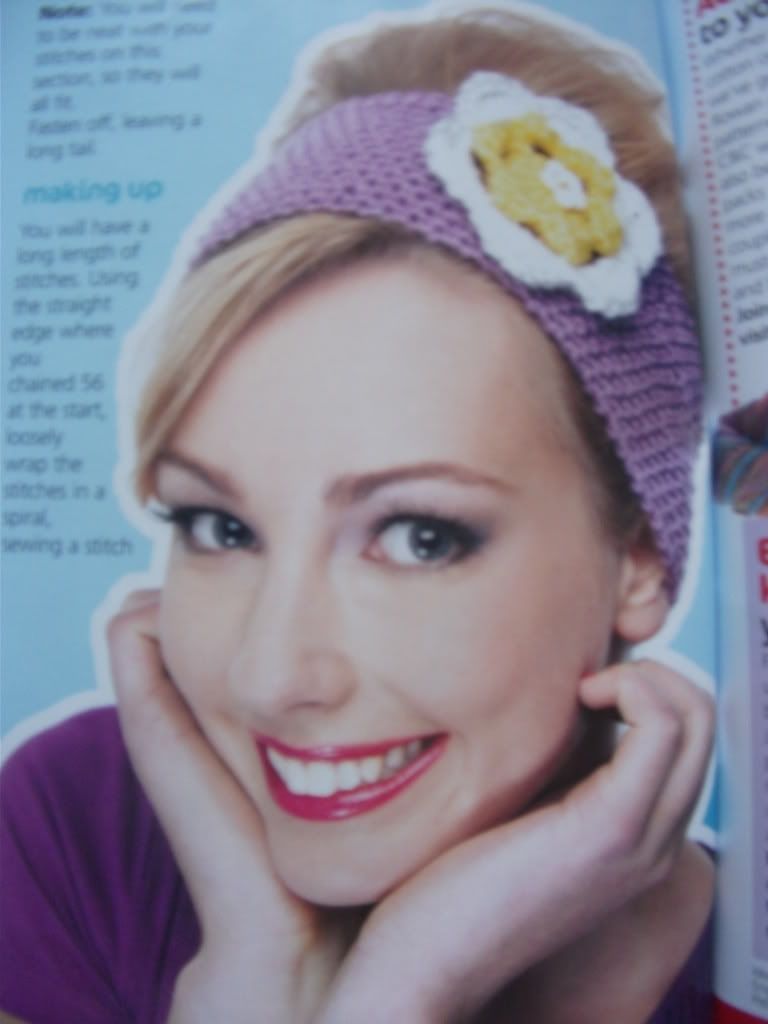 I flicked through my knitting magazines (I normally don't like them, but have recently found
Let's Knit
and
Let's Get Crafting
, which I adore!) and I found a knitted headband in the June issue of
Let's Get Crafting!
It's a very simple patter, cast on 15 stitches then moss stitch until its 50cm or as long as you want it, then sew it up!
The only problem I had in the pattern, was that the flowers for the headband were all crocheted. And I am an absolute FAIL when it comes to crochet, (I did try at the weekend, didn't go so well!) so I had to again flick through the magazine to see if they had a knitted flower! After much searching I finally found what I was looking for!
The next big question was, what yarn to use?!
After a long search in my Yarn Box, I found a small skein of Turquoise Summer yarn which came free with the magazine, I decided to use that for the headband. For the flower, I chose to use a small skein of White Summer yarn (from the same mag) and a small ball of Turquoise DK yarn I had lying around from the
Baby Knits
I did a while ago.